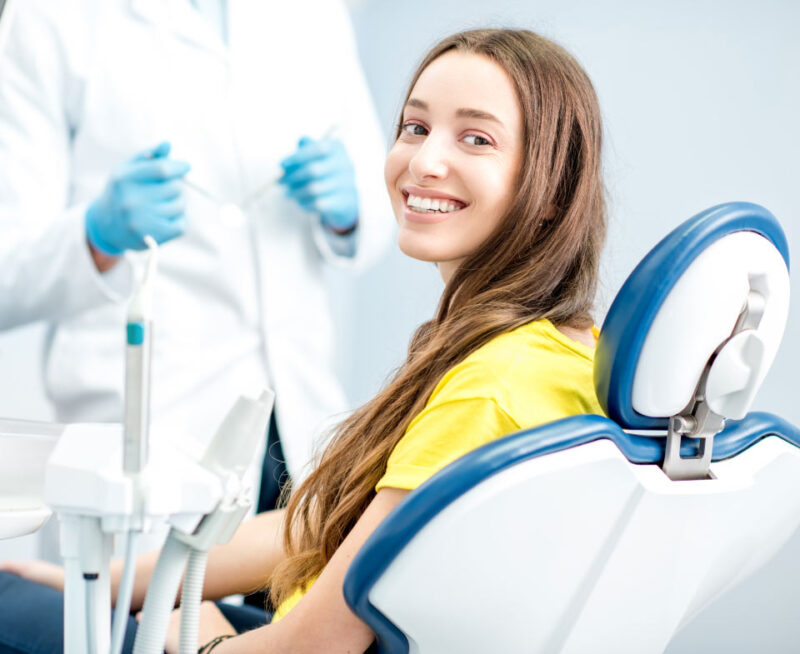 What Is a Soft-Tissue Laser?
August 29, 2022 9:52 pm
---
Did you know poor oral hygiene is the most common cause of periodontal disease? If you neglect to brush, floss, and keep up with routine dental visits, you place your teeth and gums at risk for gum disease and other damage. Luckily, Dr. Patel and our team at Caring Smiles Dental have a non-surgical option that can make gum disease treatment more comfortable!
How Soft-Tissue Laser Therapy Works
One of the latest advances in dental technology is laser dentistry. When a patient is diagnosed with periodontal disease, we work quickly and effectively to make a plan for treatment and manage its progression. This customized treatment plan may include soft-tissue laser therapy.
Soft-tissue lasers are beneficial for treating sensitive gums and other soft tissues. These special light waves allow us to access and remove inflamed gum tissue around a tooth's root. During this time, tartar and plaque build-up below and around the gum line is also removed. The teeth and gum line are then smoothed to prevent bacteria accumulation and further infection.
Benefits of Soft-Tissue Lasers
Besides a quick and less invasive procedure than traditional surgical options, there are several other benefits of laser therapy. Benefits of our soft-tissue laser therapy include:
Minimal Bleeding
Reduced Swelling
Accurate & Precise Treatment
More Comfortable Overall Experience
Faster Recovery
Reach Out to Our Dental Team in Hoffman Estates, IL!
Soft-tissue lasers reduce the need for anesthesia and sedatives. However, our office does offer dental sedation options if necessary. If you suspect you need periodontal treatment, our advanced dental technology at Caring Smiles Dental can help you have a more comfortable treatment and recovery experience.
We highly encourage keeping up with your daily oral hygiene and routine dental exams to prevent the need for restorative and periodontal treatments. Our team can give you additional information about our laser therapy and answer any questions you have about your home oral health habits. Please contact us today!
Categorised in: Dental Technology