Invisalign® Clear Aligner Therapy

in Hoffman Estates, IL
Interested in utilizing Invisalign to achieve a straighter, more symmetrical smile? Our team at Caring Smiles Dental would love to assist! We recommend scheduling an orthodontic consultation with our team so we can assess your smile, budget, preferences, and needs to determine the ideal orthodontic treatment option for you.
Contact us today!
Contact Us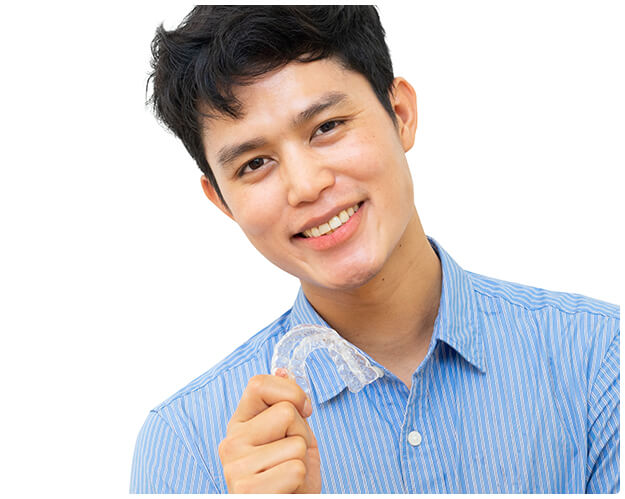 What are the

benefits of Invisalign?
Invisalign offers many benefits, and patients will often choose Invisalign over conventional metal braces and even other clear aligner brands. Some of the benefits of Invisalign aligners include:
Practically invisible on the teeth
Comfortable to wear for long periods
Completely removable—no food restrictions!
Can treat advanced orthodontic issues
Fast and effective teeth straightening method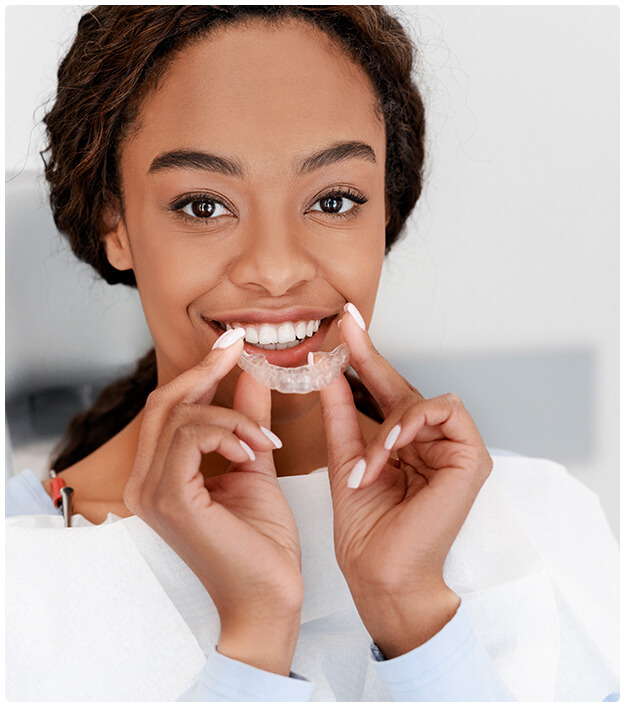 How long does it take clear aligners
to straighten teeth?
While everyone has different orthodontic needs, many patients are able to achieve straighter smiles in an average of 12 to 18 months using Invisalign. During your orthodontic consultation, our team can provide you with an estimate of how long your treatment will likely take. It's also very important for patients to follow the directions that they are provided with and attend regular orthodontic appointments to ensure that their treatment plan stays on track. You could have a straighter smile as early as next year with Invisalign!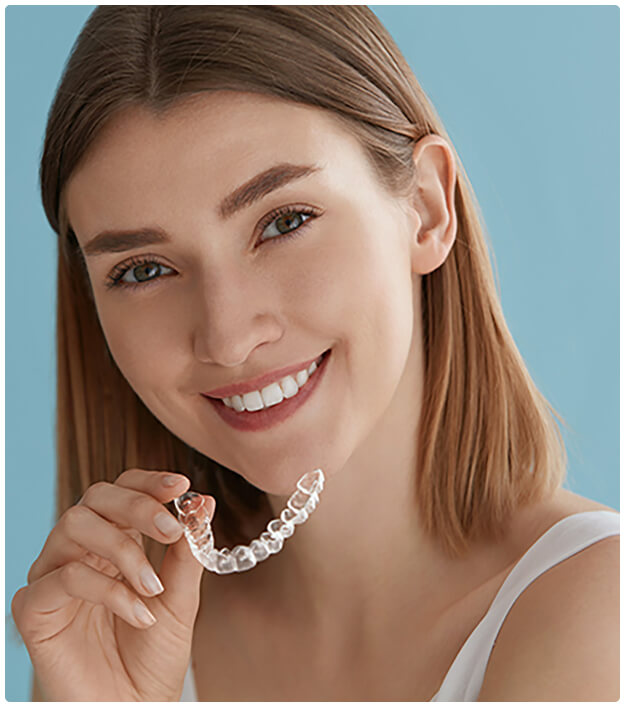 Are Invisalign aligners

painful?
Invisalign aligners are made of a patented plastic material that is known for being smooth and comfortable against the teeth and gums. However, since your teeth are not used to being shifted, there will likely be an adjustment period where your teeth and gums may feel sore. During this time, it can be helpful to take over-the-counter pain medication, eat cold foods like popsicles and ice cream, and apply dental wax to particularly sore areas. If your aligners are still causing a great amount of discomfort after a week or two, please let our office know.
Contact Us