Comprehensive Dentistry

in Hoffman Estates, IL
Caring Smiles Dental is proud to offer a myriad of treatment options that cater to patients of all ages and dental backgrounds. From orthodontic services to oral surgery, our goal is to help families keep all or most of their dental treatments in one convenient location.
To learn more about our service options or schedule a consultation with our team, please contact us!
Contact Us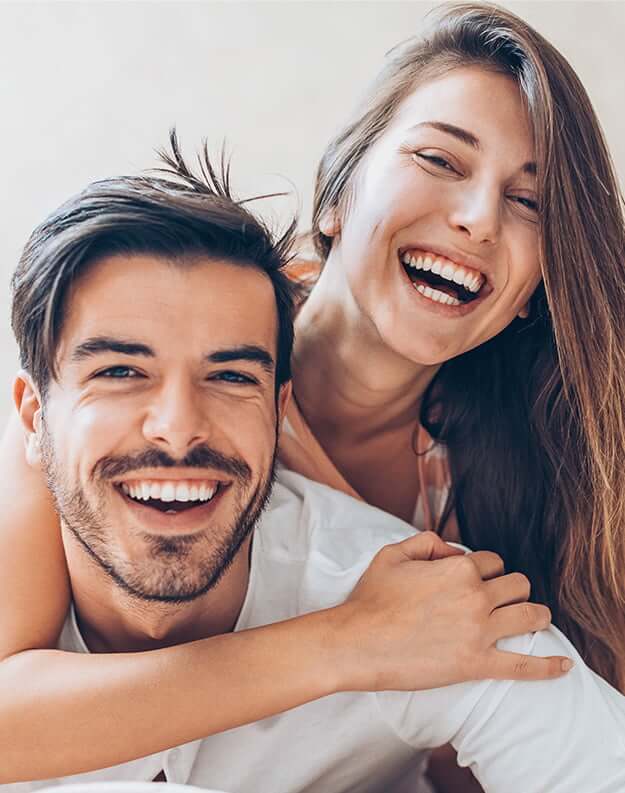 Preventive

Care

High-quality preventive dental services can help to keep dental issues at bay and keep your teeth and gums clean and healthy. Our preventive treatment options include:
Professional Dental Cleanings & Exams
Fluoride Treatments
Dental Sealants
Oral Cancer Screenings
Periodontal Maintenance
Laser Gum Therapy
Nightguards for Bruxism
Emilie H.
"I am a HUGE baby when it comes to the dentist! Dr. Patel and his staff made me so comfortable and were very understanding of my fears. He went so far as to break up my visits for deep cleaning, which made my experience that much better and put my mind at ease. He really listens and I feel honestly cares about his patients. I'm half way done and my fears have all but vanished! I highly recommend him and will also be bringing my son for his cleanings there too!"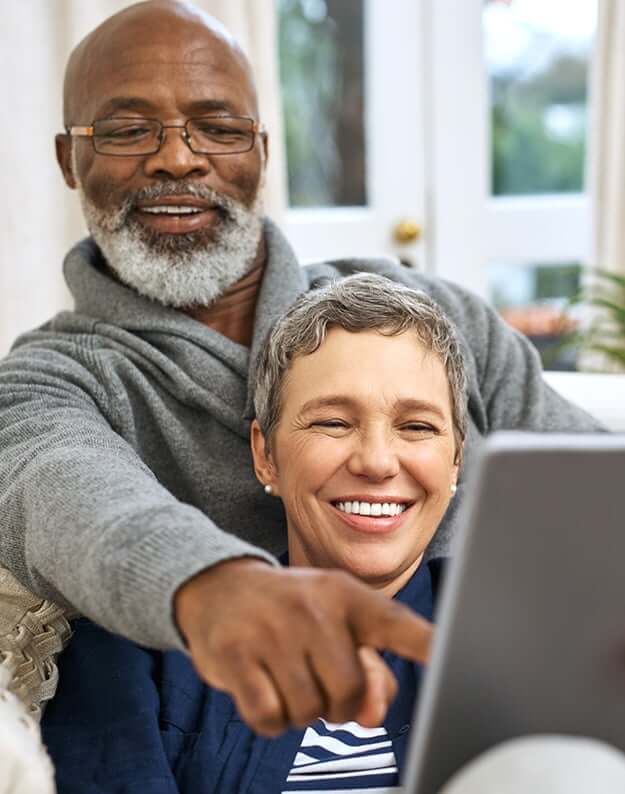 Restorative

Services

Sometimes teeth and gums need some extra TLC, and a restorative dental treatment is the only way to restore the patient's smile back to a healthy state. Our restorative treatment options include:
Tooth-Colored Dental Fillings
Glidewell Same-Day Dental Crowns
Dental Bridges
Root Canal Therapy
Full, Partial & Implant-Supported Dentures
Dental Implants
Dental Extractions
Maria S.
"Caring Smiles Dental with Dr. Patel has restored my mouth with dental implants and it was a great experience!! Now I am so happy to smile again! Highly recommend Dr Patel for implants. He was very down to earth and made me comfortable throughout the process."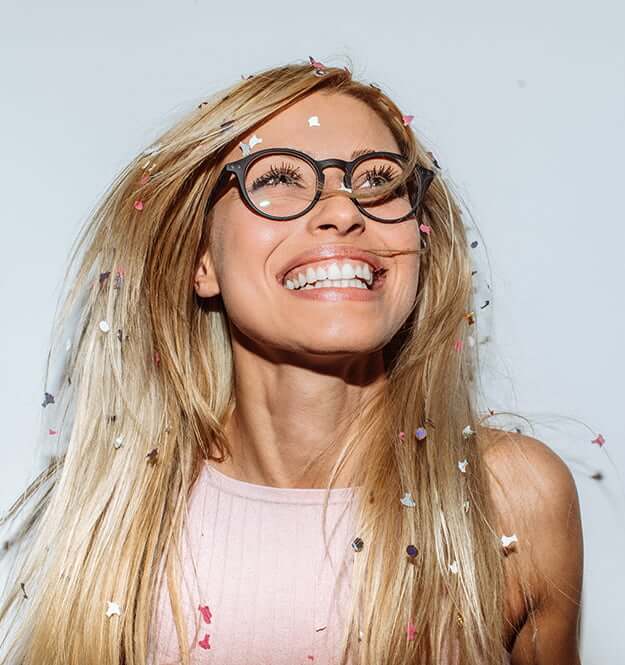 Cosmetic

Dentist

Our practice provides both in-office teeth whitening services and porcelain veneers to help patients achieve their dream smiles. If you're interested in enhancing the cosmetic appearance of your teeth, we recommend scheduling a consultation with our team!
Professional Teeth Whitening
Traditional Veneers
NR Macklin
"All my life I've had ugly teeth. I'm one of those people who hope that not thinking about a problem means it'll go away. So, in my forties, I find myself not taking pictures, covering my mouth when I smile and oftentimes refusing to look in a mirror. By the time I left his office, my teeth looked and felt spectacular. The stains were gone, my buildup was gone and gaps in my teeth were filled in all while having no pain whatsoever. There is still more work to be done but Dr. Patel is a remarkable dentist and he had helped me do something I never thought possible: I actually smiled without covering my mouth and showed off my teeth. I will forever be grateful to Dr. Patel and his amazing staff."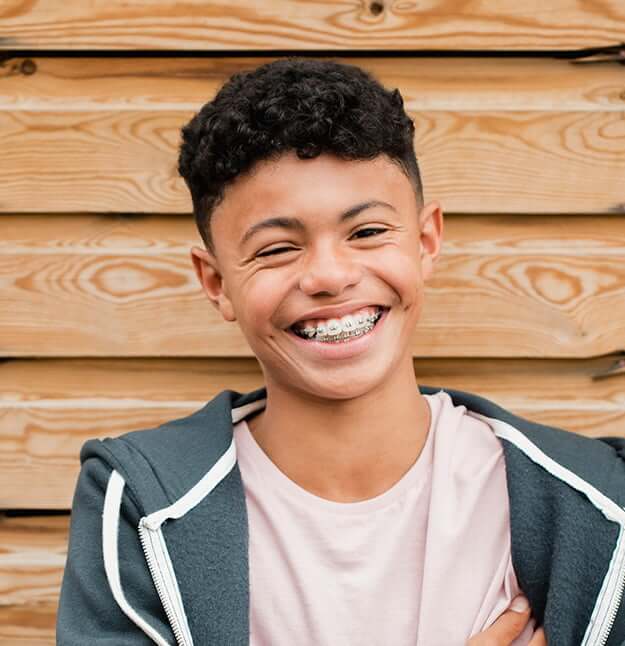 Orthodontic

Treatments

If you or your child are interested in achieving a straighter smile, our office provides a few different orthodontic options to choose from, including:
Invisalign ® Clear Aligners
ClearCorrect™
Metal Braces
Julie R.
"As a teenager I had braces but my teeth have shifted, so I wanted to straighten out my smile. I talked about my options with Dr. Patel. After more discussion we decided Invisalign was a good option for me. He and his staff walked me through exactly how everything would go and we began my treatment which includes visits to his office every 6-8 weeks. People say they hate going to the dentist but, honestly, everyone at the office is so pleasant I don't mind going at all! If you are looking for a knowledgeable dentist who uses all the latest technology to take care of your teeth, I thoroughly recommend Caring Smiles and Dr. Patel."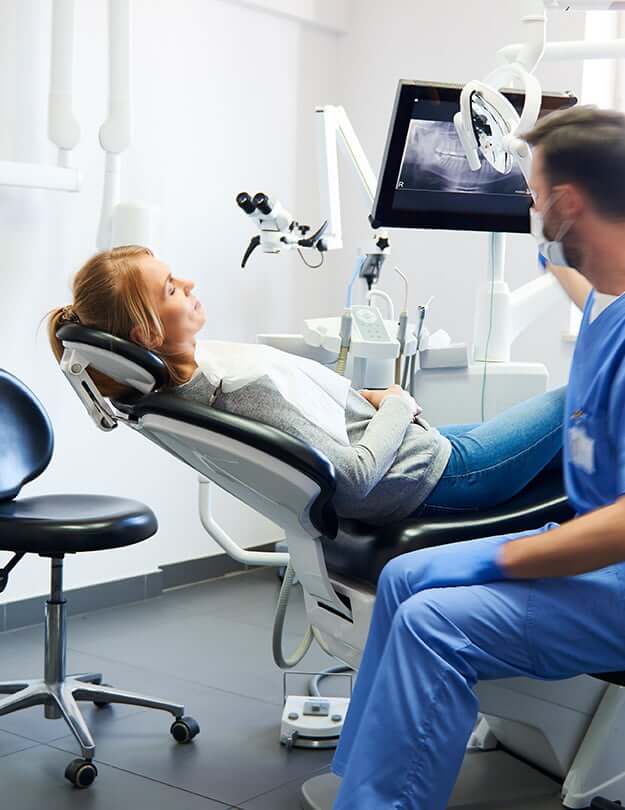 Dental
Sedation
Dental sedation can be used to relieve anxious thoughts and help patients have much more relaxed and enjoyable experiences in the dental chair. It can also cause patients to remember very little about their visits and make the entire appointment feel like it flew by. Our sedation options include:
Nitrous Oxide
IV Sedation
General Anesthesia
Contact Us
Jannette G.
"I have always been anxious about going to the dentist. Dr. Patel and his staff are extremely friendly and make sure I am comfortable when I visit. They make every visit easy and pain-free."