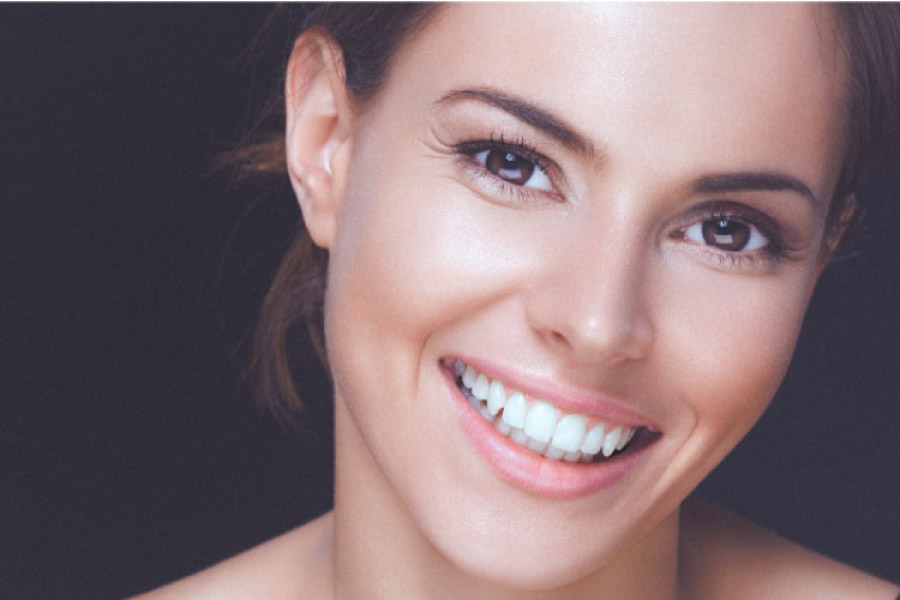 What are Veneers Made of & How Do They Work?
January 18, 2023 9:06 pm
---
It's rare to have a completely perfect smile. You might have slightly crooked or uneven teeth, or you might develop a discolored smile, chips, cracks, or gaps over time. If and when this happens, consider porcelain veneers, a popular and effective cosmetic treatment that can completely transform the appearance of your smile.
At Caring Smiles Dental, we offer porcelain veneers as part of our cosmetic dental services. Read on to learn more about porcelain veneers and how they work.
What Are Porcelain Veneers?
Porcelain veneers are made from thin sheets of tooth-colored porcelain which can be custom made to match your smile and give it a beautiful, even look. Unlike other materials, porcelain is sturdy and delicate, much like tooth enamel.
Porcelain veneers are designed to improve the appearance of your smile. They are great for correcting chips, cracks, gaps, uneven teeth, crooked teeth, and discolored teeth.
How Do Porcelain Veneers Work?
The procedure for porcelain veneers takes place over the course of a few weeks. First, you will see your dentist for a consultation to make sure porcelain veneers are the right treatment for your smile goals. Next, your dentist will take impressions of your teeth to design veneers that look natural and beautiful.
When your veneers are ready, you will stop by your dentist's office where your dentist will bond them to your teeth. During this process, your dentist will remove some enamel from your teeth to ensure that your veneers fit properly.
Caring for Your Veneers
Once your dental veneer procedure is complete, you can care for them as you would your natural teeth. You must still brush and floss twice a day, maintain a balanced diet, and see your dentist twice a year even if you have veneers. After all, you still have your natural teeth intact to support them!
Affordable Porcelain Veneers in Hoffman Estates, IL
Interested in having a full smile makeover? Consider porcelain veneers at Caring Smiles Dental! Contact us to schedule a consultation today to learn more about our process and the projected cost of your treatment to determine if it's the right fit for you. We look forward to your visit!
Categorised in: Cosmetic Dentistry, Porcelain Veneers