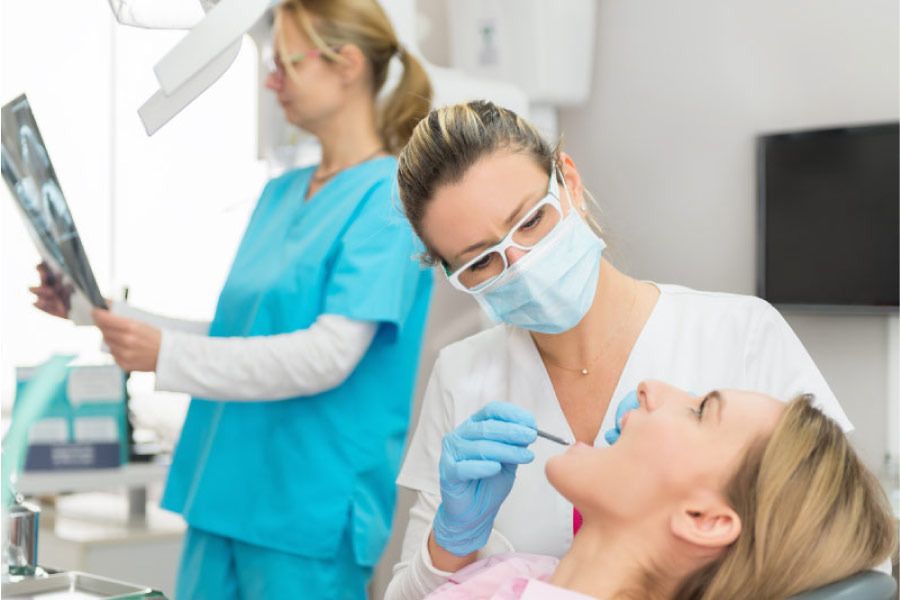 What Are Dental Sealants?
April 25, 2023 5:58 pm
---
Regular brushing and flossing is the best way to prevent cavities. When you follow the right oral hygiene routine, including brushing and flossing, keeping your teeth cavity-free is relatively easy. However, sometimes it's not always easy to clean every part of your teeth! This is especially true when it comes to your molars and may be the reason why you consider dental sealants.
Dental Sealants
Dental sealants are a thin, clear coating painted directly onto teeth. Most of the time, the sealant is applied to the grooves of the back teeth, the molars, that are used to chew food. The molars are rough and uneven, with tiny grooves that easily trap bacteria and food particles. Dental sealants coat these grooves and help keep cavities from forming and may even stop decay!
The Dental Sealant Process
Getting dental sealants is usually a quick process. When you opt for dental sealants, Dr. Patel and our team will inspect your teeth to ensure no sign of decay or need for restorative treatment.
If your smile is healthy, we'll use a brush-like tool or another dental tool to paint the coating on. After coating, we'll cure the teeth with the sealant material for them to set and harden. Then, after a quick rinse and another exam to ensure the entire tooth is covered, the process is complete!
Benefits of Dental Sealants
Dental sealants are often recommended for children as soon as their molars come in. Children receive many benefits from dental sealants as they are usually more prone to cavities, and their teeth are new. While dental sealants are great for children, they are great for anyone who needs them and offers benefits like:
Protection against damage
Reduced risk of oral infection
Low chance of breaking
Discreet appearance
And more!
Learn More About Preventive Dental Care
With the many benefits and easy applications, you can see why dental sealants are a great treatment. At Caring Smiles Dental, we offer dental sealants and other preventive treatments to keep your smile happy. Contact us to schedule your appointment or learn more about finance options and treatments!
Categorised in: Dental Sealants, Preventive Dental Care