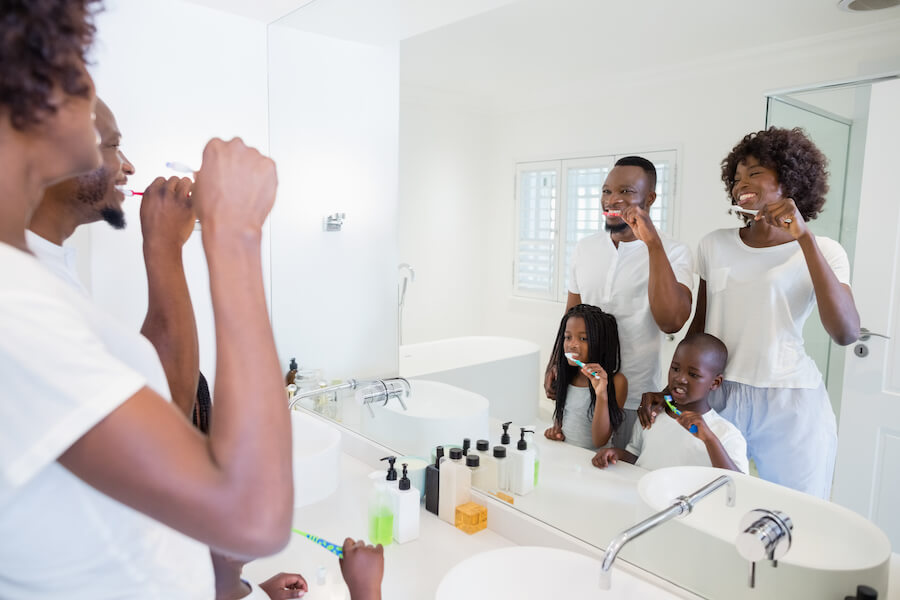 Tips for Your Child's Brushing Routine
June 26, 2022 12:32 am
---
Raising a child is a tough full-time job! It involves teaching your child life skills and moral principles; encouraging them to develop their imagination, creativity, and ability to solve problems and make decisions; being their safe haven from a world in turmoil; and more.
One of the critical life skills a child needs help with is learning how to take care of their smile. As soon as your child gets their first teeth, start brushing with a child-friendly toothbrush and a dab of fluoride toothpaste the size of a grain of rice. Depending on your child, they may need you to brush their teeth until age 6, at which point you can let them brush with supervision.
Do you feel like your morning and nighttime routines are already chaotic? Our team understands that adding another step can feel daunting. But starting young with brushing, flossing, and dental visits will decrease your child's risk of dental disease and improve their quality of life!
Here are tips for helping your child establish a positive oral hygiene routine at home:
Set a Good Example
As you know, kids love copying what their parents do. A great way to get your little one interested in brushing their teeth is to brush your teeth in front of them. When they see you taking care of your smile, they will be more inclined to want to care for their own too!
Make It Fun
Children will be more engaged in their oral hygiene if you try to make it fun. For example, let them choose their toothbrush design or toothpaste favor. You could help them imagine brushing away the "mouth monsters" or "sugar germs" and spitting them down the drain. Or motivate them with a two-minute dance party to their favorite song as they brush.
Provide Incentives
Is your child encouraged to complete tasks when there are external incentives and rewards? Get some fun stickers and hang a calendar or chart in their bathroom. Every time they brush their teeth, they get to put a sticker on the calendar day. Once they reach a certain number of stickers, they can redeem them for a fun treat, outing, or toy.
Schedule Your Child's Visit!
In addition to maintaining a great oral hygiene routine at home, make sure to schedule your child's twice-yearly dental exams and cleanings. During these appointments, we will check that your child's oral development is on track and identify any issues early before they become worse. We can also suggest additional ways to improve your child's oral healthcare habits at home.
Looking for a trusted children's dentist in Hoffman Estates, IL? At Caring Smiles Dental, we take great pride in offering personalized dental care for patients of all ages. We love seeing kiddos in our office and would be honored to help your entire family achieve superb oral health. Please contact us today to schedule your next appointment!
Categorised in: Oral Hygiene, Preventive Dental Care