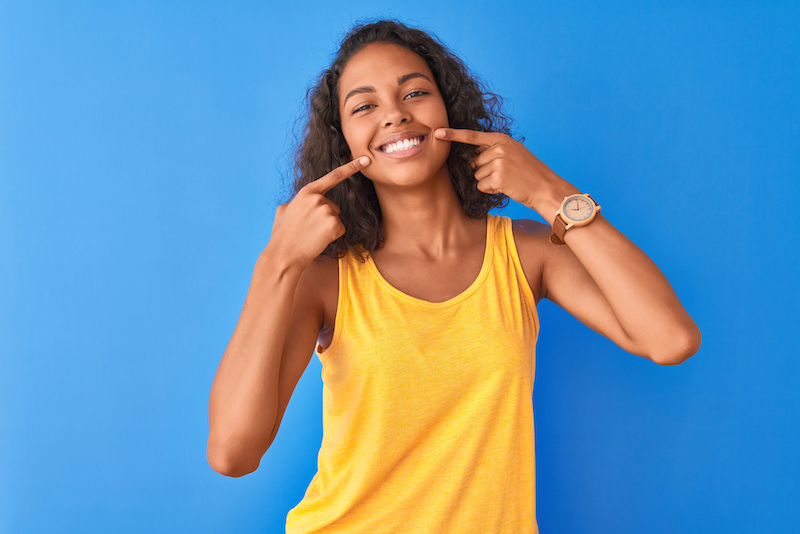 How Long Does Teeth Whitening Last?
October 31, 2022 5:22 pm
---
Professional teeth whitening is a safe, effective way to brighten up your smile. One of the most common questions we receive about professional teeth whitening at our Hoffman Estates dental office is: how long will my results last?
Below, we'll walk through what professional teeth whitening entails at Caring Smiles Dental to help you know what to expect with this treatment, including how long you can expect to enjoy your results.
What Is Professional Teeth Whitening?
Professional teeth whitening takes place right in the dental chair. In just one hour, you will have a dramatically whiter smile thanks to powerful, professional-grade whitening products that you can't get over the counter. Plus, professional teeth whitening uses safe ingredients that won't cause increased sensitivity or pain.
During a professional teeth whitening treatment, all you have to do is sit back, relax, and let our team take care of you. Afterwards, you can expect to see your smile be up to eight shades brighter!
Professional Teeth Whitening Aftercare
After you receive professional teeth whitening, there are a few steps you can take to promote long-lasting results. First, avoid staining foods and beverages, like balsamic vinegar, red wine, coffee, tea, and alcohol. If you do drink a staining beverage, use a straw to avoid contact with your teeth.
You should also maintain a consistent twice daily brushing and flossing routine to keep the surface of your teeth clean. You could use a whitening toothpaste to help boost your results.
Lastly, avoid tobacco products because the chemicals can be incredibly staining to your teeth.
Affordable Teeth Whitening in Hoffman Estates, IL
At Caring Smiles Dental, we offer preventive, restorative, and cosmetic services and accept patients of all ages. We also offer Invisalign® clear aligner therapy.
If you are interested in a brighter smile, please contact us today to schedule a cosmetic consultation! Additionally, check out our financial page to learn about how we keep our services affordable.
Categorised in: Cosmetic Dentistry