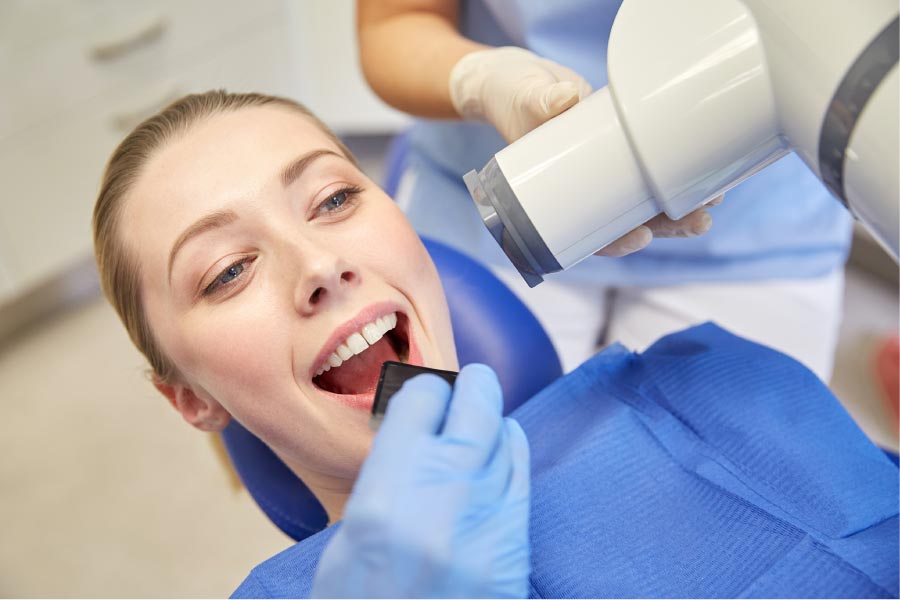 How Dental Technology Makes Your Appointments Better
July 18, 2022 8:49 pm
---
Advanced technology is all around us, including when we visit the dentist. While some dental technology has only recently developed, it is no doubt that dental technology has made an impact on the dental industry for the better. Keep reading to see how dental technology impacts your appointments!
Dental Technology & Dental Appointments
While patients are welcome to schedule dental appointments anytime, patients typically reserve dental appointments for routine cleanings or if there is a tooth that needs attention.
Fortunately, with the many advancements in dental technology, trips to the dentist are quicker, easier, and more enjoyable. With dental technology, oral health problems can be caught early and addressed more quickly, no matter how often or how little you visit.
Our Caring Smiles Dental team and you benefit from dental technology! The following are only a few of the dental technology our office is equipped with:
Digital X-rays
Instead of traditional film, digital X-rays use sensors. These sensors immediately capture high-quality images and transfer them to a computer, allowing X-rays to be viewed easier. Our office also is equipped with 3D and panoramic X-rays to get a complete view of your teeth and jaw to plan treatments like Invisalign®!
Soft-Tissue Laser
One of the latest advances in dental technology is laser dentistry. A laser allows for a less invasive procedure with more precision and perfection, and the healing process is quicker.
Intraoral Camera
An intraoral camera allows you to see what Dr. Patel sees! This handheld device streams live video to help you view the oral concerns in question. This magnification helps detect issues that could go unseen by the eye!
Schedule Your Dental Appointment in Hoffman Estates, Illinois!
At Caring Smiles Dental, we use modern technology to help patients have quick, comfortable, and effective treatments. Whether oral surgery or an annual check-up, we're happy to use the latest technology to maximize your visit with us. Contact us to schedule your appointment!
Categorised in: Dental Technology, Our Office, Preventive Dental Care